User: Bechtel, ENKA
Headquarters: Pejton, Mujo Ulqinaku 5/9, 4th floor, Prishtina, Kosovo
Industry: Infrastructure
Employees: 300
Annual budget: 830,000,000.00 €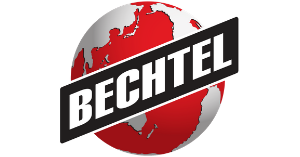 The American construction giant Bechtel and their partner ENKA have started a project of a transport corridor from the Kosovo-Albania border in the south (corridor 7) to the Northern Macedonia border (corridor 6). The project replaces the worn-out state road with a four-lane highway and is part of the pan-European transport corridor - Corridor X which starts in Salzburg, Austria, passes through Slovenia, Croatia, and Serbia, and ends in Thessaloniki, Greece. The corridor promotes economic growth and trading of goods, and at the same time increases the connection between countries of the middle and eastern European Union, and the Balkan countries and the south of the European Union.
On route 6, the inaccessible terrain and complicated geology of the area, have changed the highway route into the canyon of the river Lepenac. The narrow canyon in the widest spot is 50m wide, and borders on one side with steep mountains, on the other with an existing monorail. The river Lepenac is occasionally torrential with alluvial shores.
13 bridges have been designed with the longest being the Lepenac bridge of 5.75 km in length, which makes it the longest in the Balkans

3500 people on the construction site were building at the same time, at the top of the construction
The highest bridge pillar is 74.5 meters high
19,100,000 m3 of material has been excavated
550,000 m3 of concrete have been incorporated
598,800 tonnes of asphalt have been laid
The expected flow of vehicles is 8,4 million per year
These building conditions have imposed a necessity for a high level of organization of construction which would coordinate the terrain topology, the look of the river bed, the frequent flooding of the construction site, and the construction technology on the line front of construction, and the production of prefabricated bridge elements in local construction site positions.
Primakon has joined the construction team on the longest and most challenging bridge of the route – bridge Lepenac with the following tasks:
Organizing construction

Scheduling

Reporting to Bechtel

Reporting to construction managers
The project was successfully concluded in 2019.