User: Fusion for Energy, ITER
Headquarters: Barcelona, Spain
Industry: Nuclear energy, European institution
Employees: 446
Annual budget13,000,000,000.00 EUR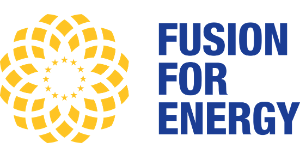 Fusion for Energy Fusion for Energy (F4E) is an EU organization that manages Europe's contribution to the International Thermonuclear Experimental Reactor (ITER) project, designed to prove the scientific and technological feasibility of fusion energy. F4E's headquarters are in Barcelona, and the reactor and the accompanying buildings are in Cadarache, in France. Along with Europe, other members of the project are China, Japan, India, the Republic of Korea, the Russian Federation, and the USA. The goal is to develop a safe, unlimited, and ecologically acceptable source of energy. The fusion reactor is being built by combining knowledge, cutting-edge technology, and state of the art techniques from science, research organizations, and the industry. This is a unique project and in order for the reactor to be built, and for fusion to be sustainable, it is necessary to develop a series of technological components that do not exist anywhere in the world at the moment. All the tasks are given only to the best companies and organizations in their field, to assure the highest quality of the project. Top-quality project management monitors the general status of the project, the construction of the reactor, the development of components, and the coordination of all countries, organizations, and suppliers that collaborate on the project.
Primakon supports the F4E project team in the implementation and maintenance of the Oracle Primavera P6 EPPM system as well as in the development of specialized tools for the support of business processes and for training. To have Primakon's collaboration on the F4E project in the domain of project management means to be at the top of European project management.