Training for 3 target groups
.
We primarily organize training for 3 different groups:
Project managers
For people who want to be appointed project managers in accordance with the Law on work and activities of spatial planning and construction.
People interested in project management
For those who generally work in the field, or are interested in project management.
Certificate renewal
For those who need to renew their certificates for project management.

We hold preliminary talks with our clients and attendants to determine which group they belong to and how to best set up the training. Therefore, we can adapt the training to our clients' needs. During training, we can go through questions, themes, examples, and projects that are relevant to the client.
Concrete examples
Our expert project managers will, along with theoretical knowledge, introduce you to case studies and use real, concrete examples along with the best practice.
With our training, you will keep up with the latest knowledge and technologies in the field of project management.
The more your employees know about project management, the more successful your business will be.
These days it is necessary that all the members of your project teams have adequate knowledge about project management.
This way:
You ensure your employees' professionalism
You increase the probability of success of a project
You use your resources optimally
You improve the quality of your business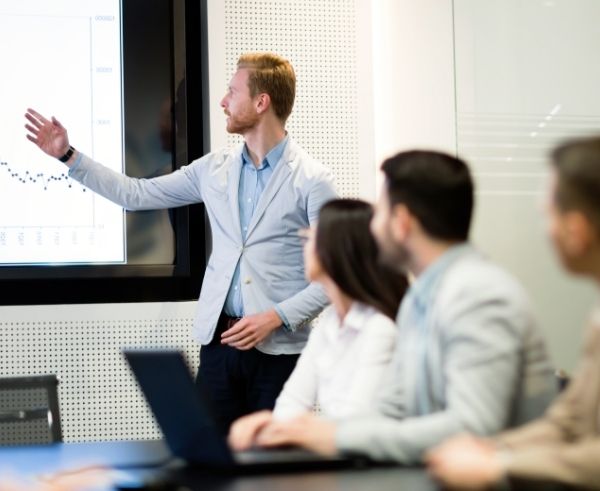 Per the epidemiological measures,
all our training is

done online

.
All participants who attend our training qualify for the certificate.
Do you want to improve your project management
?